Order Home Heating Oil Online in the Harrisburg PA Region
Easily Order Home Heating Oil Online Now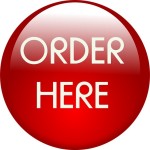 In Harrisburg and throughout Central PA, Marstellar Oil and Concrete has been a leading supplier of home heating oil since 1997. In that time, we've seen a lot of technological changes in the world at large, but the reality is few of them have had a significant effect on our industry. Even today, too many homeowners are forced to order heating oil over the phone, pay in cash and live with uncertain pricing and unreliable delivery schedules.
Now, there's an easier way. With Marstellar Oil and Concrete, you can order heating oil online to anywhere in Harrisburg and the Central PA region. Online ordering is easy, secure and convenient. Next time you need to book a delivery, do it the 21st century way and save yourself time and money.
Why

Order

Heating Oil Online?

As a Harrisburg-area homeowner, you enjoy important benefits from using Marstellar Oil and Concrete's unique online ordering platform. You can:
Save time — Ordering online only takes a few minutes when you use our secure and convenient online portal. No more waiting on hold or trying to get through to your supplier on a busy winter day.
Order anytime — With online ordering, you can book an oil delivery as soon as you realize you are running low. You can access our online ordering platform around the clock, so there's no need to wait until the next business day and risk forgetting to make this important call.
Budget better — When you order online with Marstellar Oil and Concrete, you'll get up-to-the-minute access to the latest prices in your service area. Lock in your order at a great rate and avoid any unpleasant last-minute surprises by paying in advance!
Pay in advance — Use a credit card and pay for your delivery before it arrives. That way, there's no need to worry about having cash or a check on hand.
Pay less — Online ordering cuts down on paperwork, lowering our overhead costs in the process. We then pass these savings on to you through lower everyday rates and reduced admin fees. Compare our prices with the competition and see for yourself!
If you're like a lot of Harrisburg-area residents, you already shop and pay your bills online. Why should heating oil be any different? Marstellar Oil and Concrete has pioneered a new way to get the oil you need delivered to your home, quickly, conveniently and for less. Make us your first choice in Central PA and experience how much simpler oil delivery can be.
Have any questions about our online ordering system or prefer to do things to old-fashioned way? Call our toll-free hotline for immediate assistance from one of our friendly representatives.